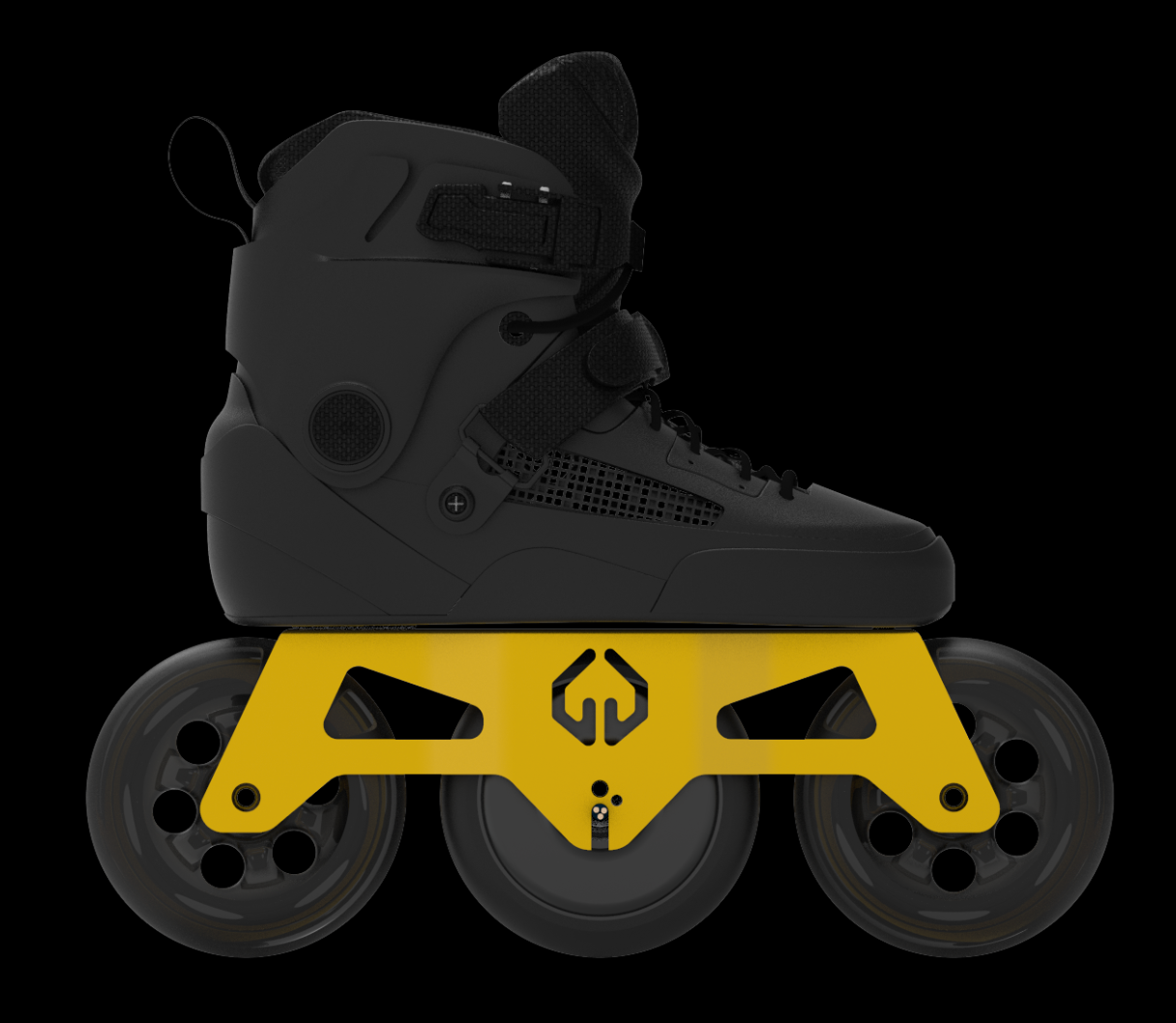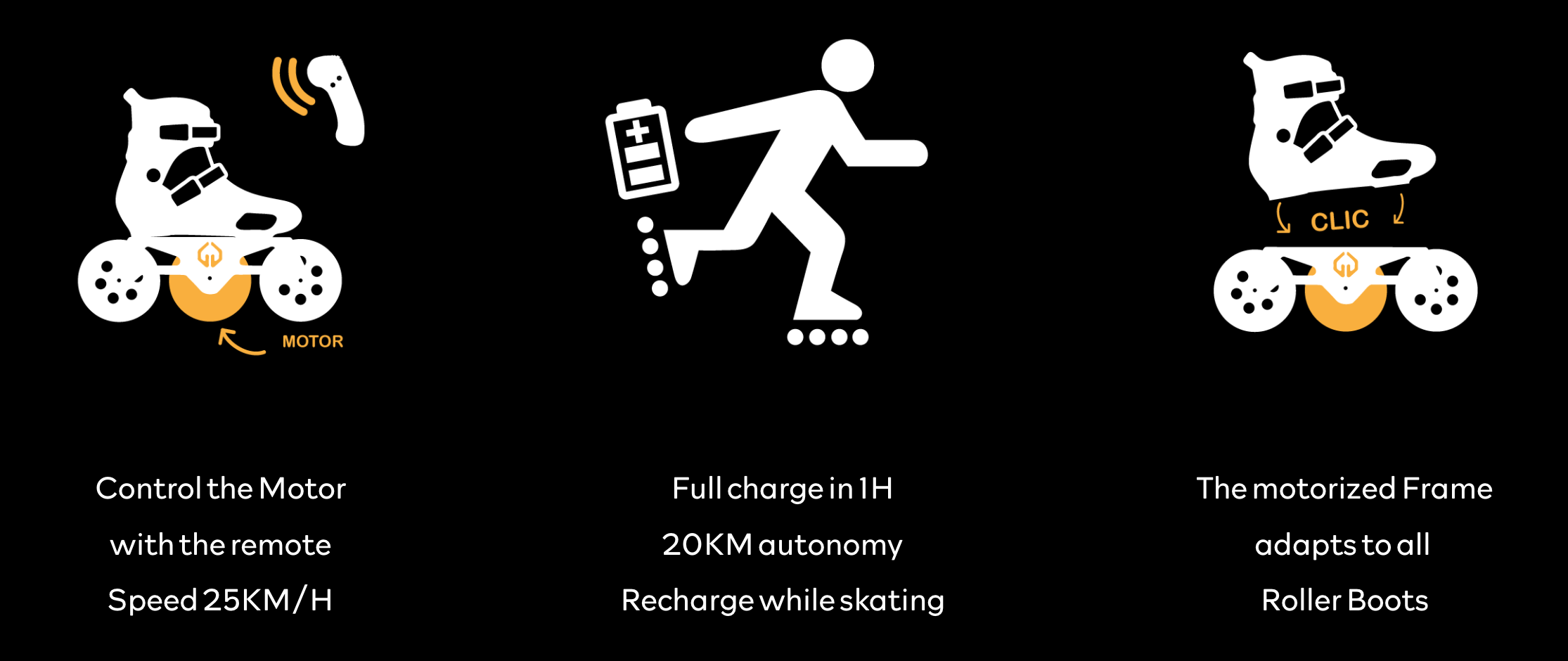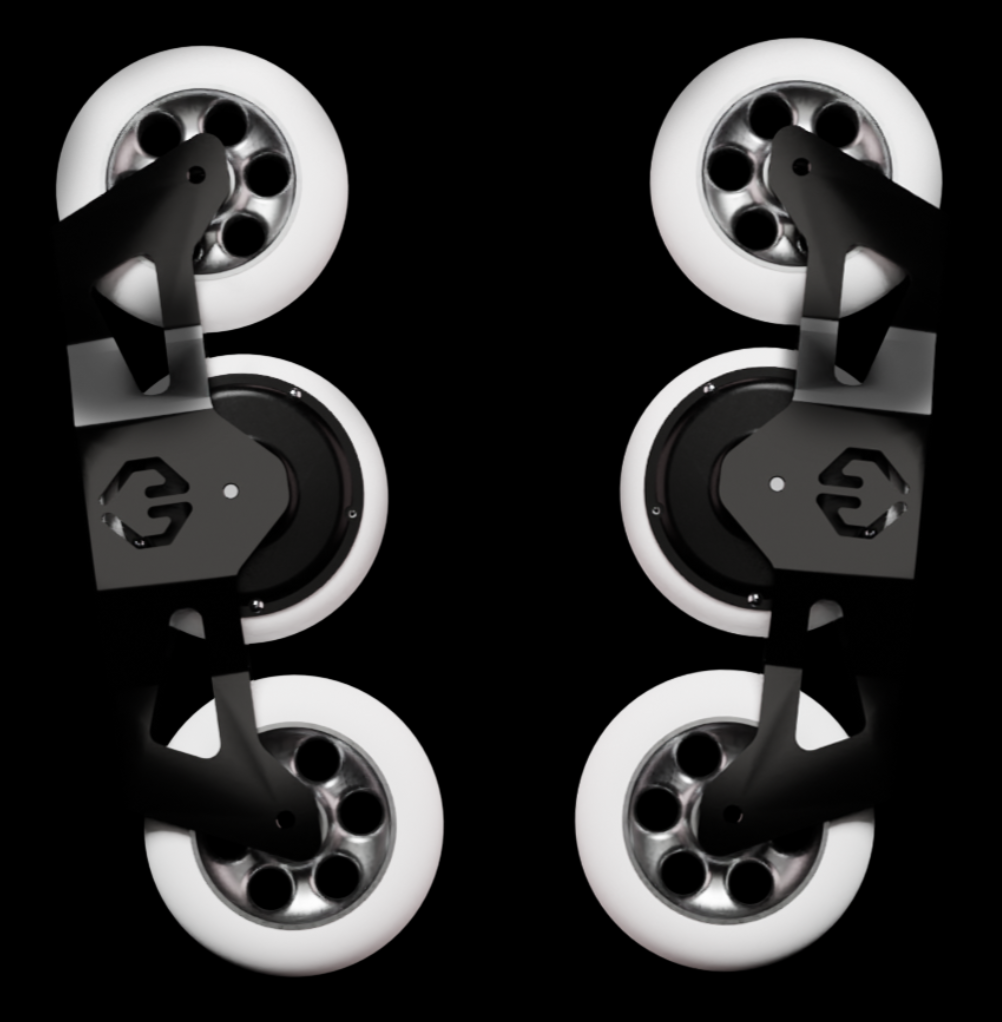 Atmos Gear Electric Inline Skates
---
 

Introducing the Atmos Gear Electric Skates, designed by riders for riders. Equipped with a powerful motor that can reach speeds up to 12 mph, these skates make zipping around town a breeze. With a range of up to 5 miles on a single charge, the Atmos Gear Electric Skates are perfect for short commutes or leisurely rides. Plus, the battery can be fully charged in just 2 hours, so you can get back on the road quickly.

Controlling the electric skates is easy with the ergonomic handheld remote, giving you full control of your ride. The skates feature a padded footbed and adjustable straps for a comfortable and secure fit, as well as a high-top design for added ankle support and stability. Built to last with a sturdy frame and high-quality materials, these electric skates can support riders up to 220 pounds.

With a sleek and modern design, the Atmos Gear Electric Skates are available in a variety of colors to suit your style and personality. Technical specs include 20km autonomy, 25km/h speed, and 1H to reach full charge. The electric modes include Remote Control Mode and Air Gear, which is currently being tested.

The decks are compatible with all boots, and the frames have been developed on the basis of a Freeskate deck with 3 wheels of 110mm and 243mm of wheelbase. Only the middle wheel is motorized for total maneuverability and unmatched lightness. The motor is directly integrated into a 110mm roller wheel and has enough torque to climb a 20° slope and support 100kg. With an interchangeable rubber to prevent wheel wear, this is the world's smallest and most powerful motor.

 
Free + Fast Shipping. Estimated delivery time is 3 business days.
1. What I should know about shoe size?

Wheelfeet*:

One size fits most, so that should be easy. We recommend Wheelfeet* for shoes of sizes from 6 to 13 US or from 38 to 47 EU.

2. What shoes should I use?
Use any regular shoes. We recommend sports shoes that fix your ankle firmly. Make sure to tight the bindings to the maximum so that your feet becomes united with the skates.

3. Is it hard to learn?
Not really, it is actually pretty easy. It is as hard as learning to roller skate only with a handy controller. It's actually much easier than inline skating as you don't have to care about the stability that much.

4. How do you stop?
Simply by pushing the button on your handy controller down with your thumb.

5. Where to use?
Use them for daily commuting to work or just for fun anywhere on the roads. Wheelfeet are known for being safe even or slightly rockier roads / pavements. The cycling paths are obviously the easiest choice but feel free to take them to the nature as well. We don't recommend using them in heavy rain or off-road.

6. Do all states allow using electric roller skates?
As far as we know, there aren't any states prohibiting the usage of electric skates so far. In some states, the maximum speed is limited to 25kmh / 16 mph and that's the reason there's a preset maximum speed of exactly same measures in Wheelfeet.

7. Where can I buy Wheelfeet?
The best place on Earth to buy Wheelfeet is this website or our electric roller skates website :) The shipping is relatively affordable and fast. We ship literally anywhere with the exception of PO BOXES. Just make sure to avoid counterfeits on the internet, they're not only illegal, but you would regret paying for a cheap knock-off that breaks during your second ride. Some of them only take your money and never deliver the counterfeit.

8. How much is shipping and what's the shipping time?
FREE FREE FREE. Shipping is Free to most countries and takes 3-5 business days. We use UPS and Fedex for US, Canada, Japan, Australia and most of the world, and DPD and GLS for Europe. For a few countries where we don't offer free delivery, the shipping is relatively affordable and fast. The shipping time is usually around 4 business days, but it could be up to 8 business days, depending on the courier and the situation (COVID changed the shipping world). We always try to deliver your package as fast as possible. Just go to the checkout, fill out your shipping address and you'll see the shipping information.

9. How should I take care about my Wheelfeet?
Make sure you clean them after a few rides (or after each ride if you want to) and keep them dry.

10. What is your return policy?
We give you a 30 Day Money Back Guarantee because we believe in our product. Make sure that the product is unused and in the original state.

11. For media - do we have permission to use your content?
Sure, you have our permission to use all of our content to create articles or videos about Wheelfeet as long as it's not harming us in any way. Just make sure to add a link to our website so that your audience can learn more about Snowfeet and buy them if they want to. Feel free to contact us for an interview, more information or content.